Mingxiu Liu
M.Sc., Doctoral student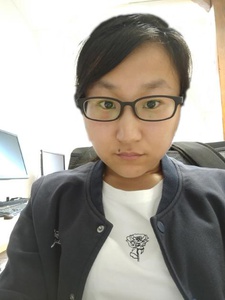 Email: lium@natur.cuni.cz

Mingxiu Liu received her M.Sc at the Yantai University in China in June 2017. She published 8 publications in international impacted journals during her Master's study.
Mingxiu Liu began her PhD study at Physical Chemistry at Faculty of Science, Charles University in Prague since September 2017.
She focuses on both three-dimensional (3D) nanoparticles and two-dimensional (2D) layered catalysts, including catalyzed reaction mechanism on zeolites, hydrogen evolution reaction on 2D MAXenes and catalysis over other 2D materials.
Highlights of research: (two short sentences about what you are doing)
THP reaction mechanism on MOR and MFI zeolites.

Hydrogen evolution reaction on 2D V4/3ZR2/3CO2 MAXenes.